IDÔLE
EAU DE PARFUM
Discover a one-of-a-kind fragrance: Thin, Nomadic, Made In the Future. Feel the clean and soft skin ... Read full description
PRODUCT BENEFITS
THE FUTURE OF
FRAGRANCE
Discover a one-of-a-kind fragrance: Thin, Nomadic, Made In the Future.

Feel the clean and soft skin scent of Idôle, both powerful and comfortable. A fragrance dreamed up by women to reveal the aura of every woman.
What makes the difference
Various rose species are sustainably harvested to encapsulate their every facet and bring to life this Rose of a new era. Jasmine aroma helps to further enhance this scent's natural freshness and luminosity.
What else you need to know
The elegant Chypre structure brings a sophisticated touch to the fragrances, as well as a unique comfortable feel.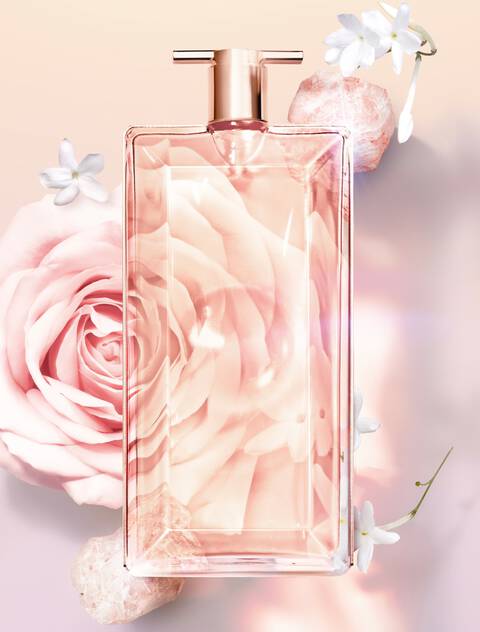 THE OLFACTION
At the core of this fragrance stands the most noble and iconic perfume ingredient: the rose. With four roses, Idôle's modern, radiant, youthful rose is revealed. Jasmine absolutes accompany this unique rose sent for a clean & glow accord.
Enveloping the fragrance like a cocoon, notes of bergamont, explode with juicy pear and a touch of pink peppercorn.

FOUR ROSES
Rose a new area sustainably sourced and tailor-made for this made for this fragrance.
CHYPRE ACCORD
Elegant chypre brings a unique, comforting feel.
FOREVER REFFILABLE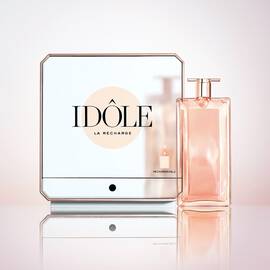 FOREVER YOURS
Join us at Lancôme counter to refill your unique bottle.
For a fragrance made in the future, like an open window to the world.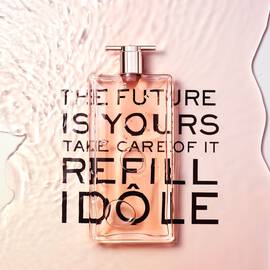 GO FURTHER. ALWAYS.
Experience a new fame of mind. A new, sustainable experience…
A scent to remember, a bottle to refill.
THE PERFUMER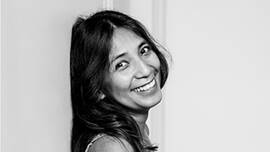 SHYAMALA MAISONDIEU
"Idôle breaks the widespread gourmet addiction, by offering a new sensation: Lancôme's first clean floral chypre"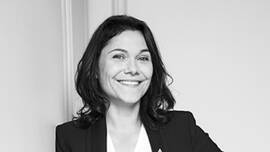 NADEGE LE GARLANTEZEC
"Love at first sight, love at first smell"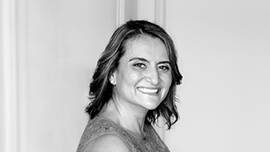 ADRIANA MEDINA
"It's a soul connecting fragrance wich leads to believe she can conquer anything she desires"